BABY LOSS AWARENESS WEEK // 9TH – 15TH OCTOBER 2018
As we're now into October (HOW? I know how, but seriously, HOW?!), I thought I would address a few things. But mainly this blog post is in support of a few items that Marks & Spencer have created in aid of raising awareness this Baby Loss Awareness Week (and month).
The 4th October, just before Baby Loss Awareness Week 2018 begins, will be poignant for me as it's a year to the day that my miscarriage finally came to an end (after beginning in the August of 2017).  Although, it doesn't ever really 'end' really, does it?
A year of all the emotions. A year of wondering and wishing. A year of new and desperate hope.
Every year we will continue to acknowledge the baby that never landed in our arms, by joining in with the Wave of Light, annually, on 15th October.
—-
The death of a baby is not a rare event. It can happen to anyone.
—–
*Every year, thousands of people in the UK are affected by the death of a baby or experience pregnancy loss. With the shocking statistic that it will personally affect 1 in 4 of us.
A collaboration between more than 60 charities across the UK, Baby Loss Awareness Week is held from 9th to 15th October to raise awareness about the key issues affecting those who have experienced pregnancy loss or baby death in the UK.
Throughout the week bereaved parents, their families and friends, unite with each other and others across the world to commemorate the lives of babies who died during pregnancy, at or soon after birth and in infancy.
Now in its 16th year, Baby Loss Awareness Week calls for tangible improvements in research, care and policy around bereavement support and highlights bereavement support and services available for anyone affected by the death of a baby at any stage.
—-
With all this in mind, Marks & Spencer have collaborated and created three items to support raising awareness of such a worthy cause.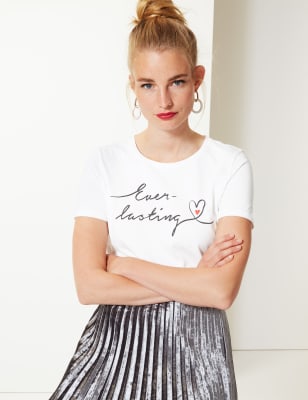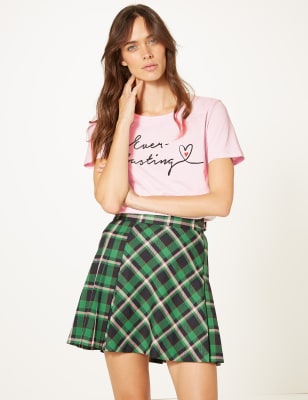 —
Amy Mott specially designed the t-shirt, is a buyer at M&S and has been personally affected by baby loss:
"Having been affected by baby loss I wanted to break the silence around the issue and get everyone talking about baby loss during the awareness week. 
My design on the T-shirt and candle is a meaningful tribute of the everlasting love that is felt for a baby and can be worn in support of this fantastic platform that offers advice and acts as a support network".
—
M&S will also be donating £15,000 to help support Baby Loss Awareness Week. For more information, please visit babyloss-awareness.org.