THE Vans x David Bowie Collaboration HAS LAUNCHED
Vans sneakers are classic. David Bowie? Also classic. Finally, after several sneak previews, the VANS x BOWIE celebration collection has launched today!
Vans pays homage to the icon's legacy with an Off The Wall collection of footwear and apparel. Drawing inspiration from some of Bowie's most influential works, this collaboration celebrates a joint force between Vans and "the man who fell to earth"- two entities who for decades have championed the different and the strange, leaving a lasting impression on generations of misfits.
For the sneaker fans, there are all the greatest Vans hits, all of which modelled after a Bowie album—like Ziggy Stardust Sk8-Hi's or Aladdin Sane Old-Skools My personal favourite!) And if you're not in the market for footwear, there are tees and hats in the mix, too. The full range consists of 6 pairs of trainers, along with Bowie-branded t-shirts and baseball caps.
Shoe sizes appear to range from UK size 2.5 through to UK 12. Clothing sizes start at XS through to XXL.
House of Vans has also released details of a special night of Bowie's music, art and fashion planned for London's House Of Vans on 11th April – if I could be there, I would be, with all of the bells on!
A statement on the House Of Vans event reads: "From Bowie-themed photo opportunities and face painting workshops to live music performances, the venue will be alight with the spirit of Bowie. Let's Dance DJs, DJ Scarlett and Atlantic Soul Orchestra, plus Wall To Wall Bowie and the Blues Kitchen's in-house band will provide the music and perform some of Bowie's greatest hits."
Tickets are free, with those interested asked to register at the House Of Vans website 
Check out some images of the new range below. Which are your favourite? If only they came in Kids sizing – we'd be all over this range!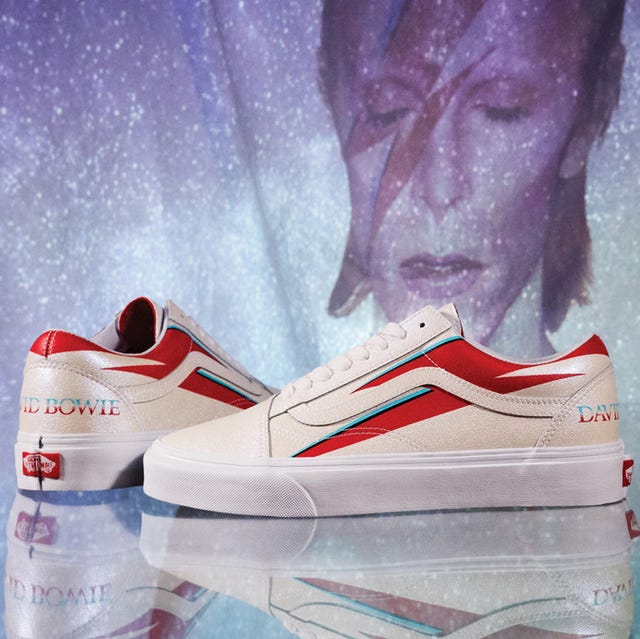 —-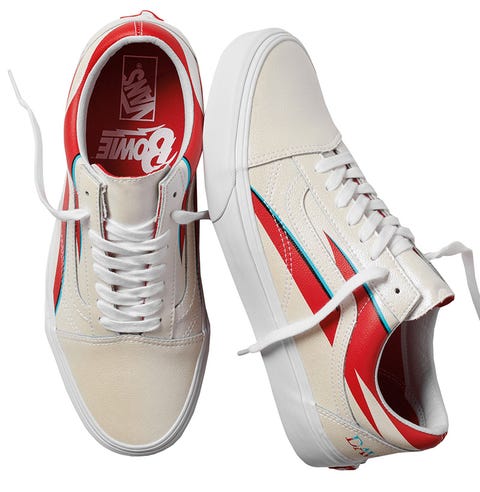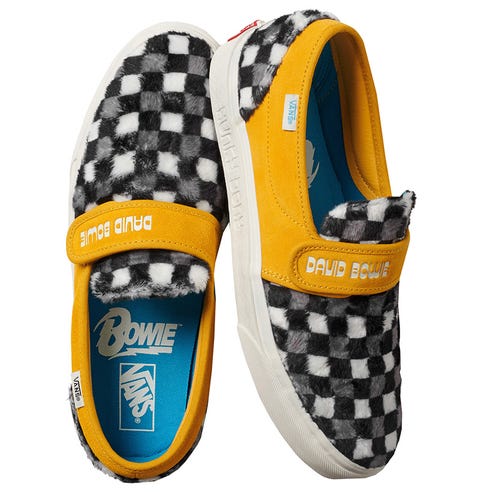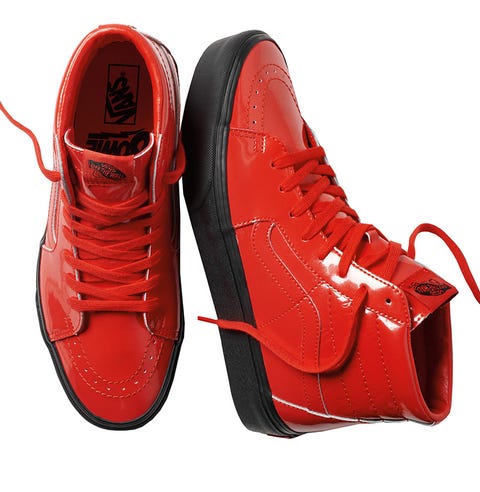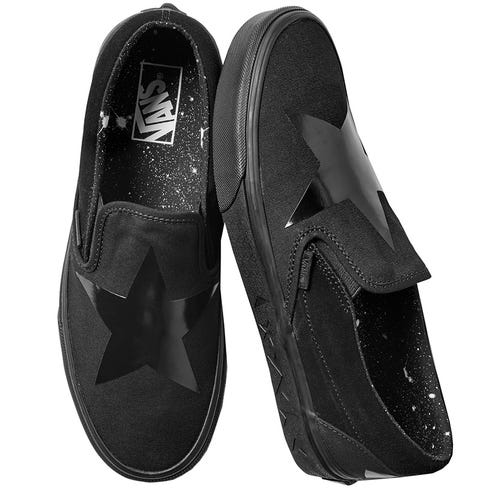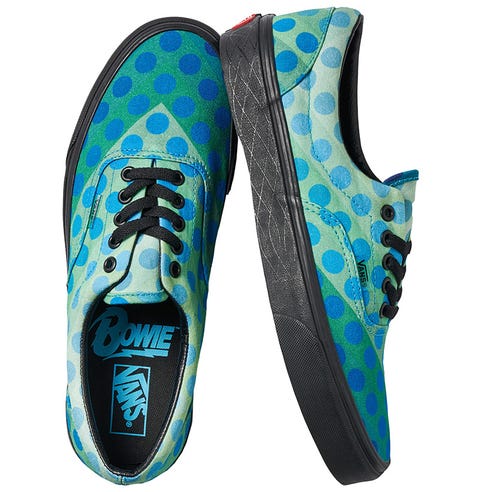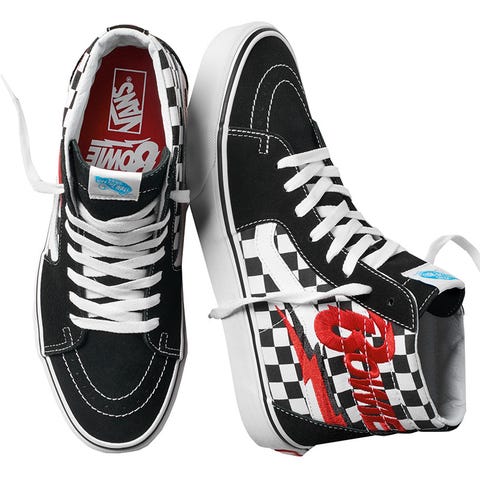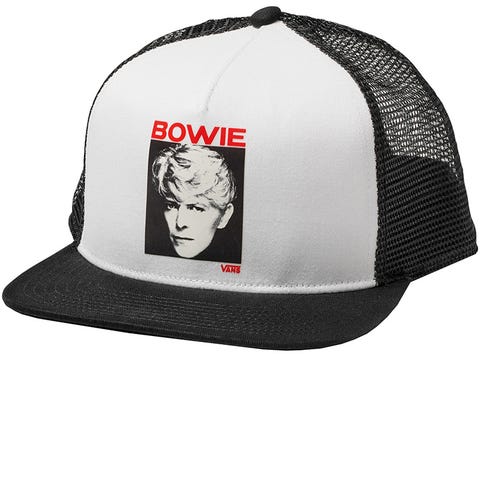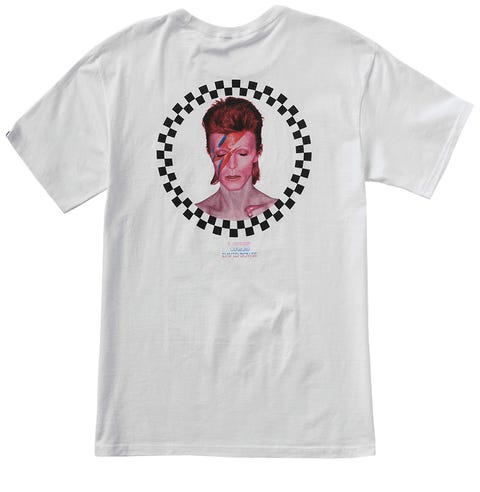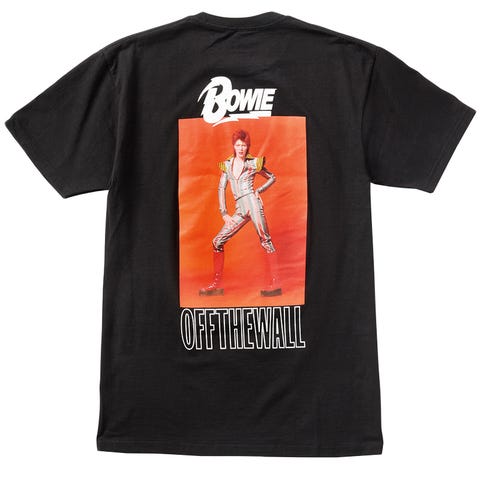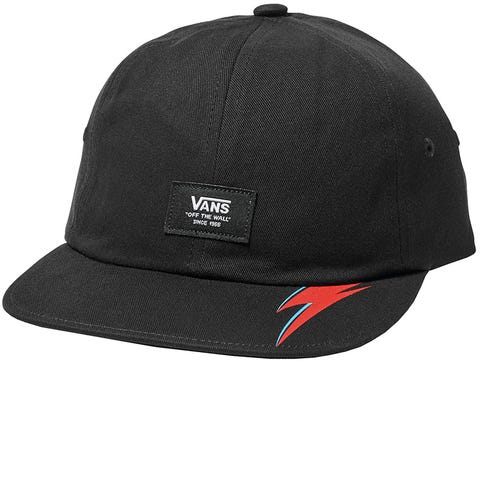 —–
For clarity, this is not a sponsored or paid post – but does contain Affiliate links to VANS.com (UK site). I only promote items that I genuinely like however, so be safe in the knowledge that I'm in love with this brand collaboration.